Mastersteel Winter Tyres
The Mastersteel winter tyres are designed in the same way as the hi-tech summer tyres of Mastersteel. Even at extremely low temperatures, the special rubber compound with silica ensures that Mastersteel winter tyres remain flexible. The well thought-out tread design with many diagonal grooves and sipes ensures quick dispersion of snow and water.
This way, the tyre retains maximum grip and the chance of aquaplaning is reduced considerably. The length of the braking distance on snowy or wet surfaces can be of vital importance. Mastersteel winter tyres ensure more grip and control on a snowy or wet surface. A safe feeling.
See also our Mastersteel Summer Tyres
About: Mastersteel MASTERSTEEL WINTER PLUS
---
The Matersteel Winter+ is a winter tyre developed for passenger cars. The silica rubber compound ensures the tyre remains flexible, even at very low temperatures. The V-tread, shaped by the transverse grooves, increases the grip on both wet and snowy surfaces and guarantees reliable braking and handling in wintry conditions. The coarse rubber surface (3D technology) creates extra grip. This helps create better traction on snow and the car remains steerable. Greatly increase snow traction, guarantee perfect steering.Optimized direction of sipes, guarantee that each sipe can receive maximum force while contacting road surface, insure safe driving.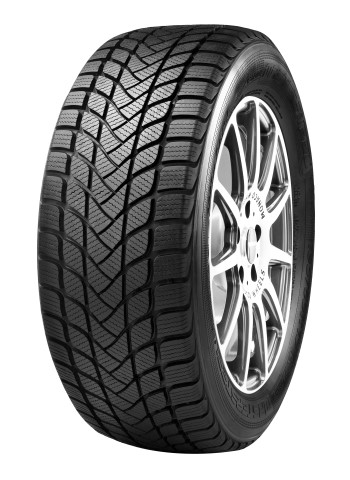 Sizes: Mastersteel MASTERSTEEL WINTER PLUS
---
| | | | | | | | |
| --- | --- | --- | --- | --- | --- | --- | --- |
| 80 Series | | | | | | | |
| 155 / 80 R13 | | 79 | T | C | C | 2 | 71 |
| 70 Series | | | | | | | |
| 155 / 70 R13 | | 75 | T | C | C | 2 | 71 |
| 165 / 70 R13 | | 79 | T | F | E | 3 | 72 |
| 175 / 70 R13 | | 82 | T | F | E | 3 | 72 |
| 165 / 70 R14 | | 81 | T | C | C | 3 | 73 |
| 175 / 70 R14 | | 88 | T | C | C | 2 | 71 |
| 175 / 70 R14 | | 84 | T | E | E | 3 | 72 |
| 185 / 70 R14 | | 88 | T | F | E | 3 | 72 |
| 195 / 70 R14 | | 95 | T | E | E | 2 | 72 |
| 65 Series | | | | | | | |
| 155 / 65 R13 | | 73 | T | C | C | 2 | 71 |
| 155 / 65 R14 | | 75 | T | C | C | 3 | 73 |
| 155 / 65 R14 | | 75 | T | C | C | 3 | 73 |
| 165 / 65 R14 | | 79 | T | E | E | 3 | 72 |
| 175 / 65 R14 | | 82 | H | C | C | 3 | 73 |
| 185 / 65 R14 | | | | C | C | 3 | 73 |
| 185 / 65 R14 | | 86 | H | C | C | 3 | 73 |
| 175 / 65 R15 | | 84 | T | C | C | 2 | 71 |
| 185 / 65 R15 | | 88 | T | C | C | 3 | 73 |
| 195 / 65 R15 | | 91 | H | C | C | 3 | 73 |
| 205 / 65 R15 | | 94 | H | C | C | 3 | 73 |
| 215 / 65 R16 | | 98 | H | C | C | 3 | 73 |
| 60 Series | | | | | | | |
| 185 / 60 R14 | | 82 | H | C | C | 3 | 73 |
| 185 / 60 R15 | | 88 | H | C | C | 3 | 73 |
| 195 / 60 R15 | | 88 | H | C | C | 3 | 73 |
| 205 / 60 R16 | | 96 | H | C | C | 3 | 73 |
| 215 / 60 R16 | | 99 | H | C | C | 3 | 73 |
| 55 Series | | | | | | | |
| 185 / 55 R15 | | 82 | H | C | C | 2 | 71 |
| 195 / 55 R15 | | 85 | H | C | C | 3 | 73 |
| 195 / 55 R16 | | 87 | H | C | C | 3 | 73 |
| 205 / 55 R16 | | 91 | H | C | C | 3 | 73 |
| 215 / 55 R16 | | 97 | H | C | C | 3 | 73 |
| 225 / 55 R16 | | 99 | H | C | C | 3 | 73 |
| 205 / 55 R17 | | 95 | H | C | C | 2 | 72 |
| 215 / 55 R17 | | 98 | H | C | C | 3 | 73 |
| 225 / 55 R17 | | 97 | H | C | C | 3 | 73 |
| 50 Series | | | | | | | |
| 205 / 50 R17 | | 93 | H | C | C | 3 | 73 |
| 215 / 50 R17 | | 95 | H | C | C | 2 | 72 |
| 225 / 50 R17 | | 98 | H | C | C | 2 | 72 |
| 45 Series | | | | | | | |
| 195 / 45 R16 | | 84 | H | C | C | 2 | 72 |
| 225 / 45 R17 | | 94 | H | C | C | 3 | 73 |
| 245 / 45 R18 | | 100 | H | C | C | 3 | 73 |
| 40 Series | | | | | | | |
| 225 / 40 R18 | | 92 | H | C | C | 3 | 73 |