Mastersteel Summer Tyres
Mastersteel summer tyres are for everyone. All Mastersteel summer profiles are available in a wide range of sizes. If you opt for the summer tyres of Mastersteel then you are guaranteed a high quality product. The special compound (rubber compound) and profile design guarantee that the Mastersteel summer tyres are a comfortable and safe ride.
In all weather conditions the Mastersteel summer tyres functional optimal and the driving and braking of the car remains predictable. The Mastersteel summer tyres are a excellent value for money and must not go unmentioned. If you want to profit from excellent quality tyres for a competitive price, then Mastersteel is the right choice for you.
About: Mastersteel MASTERSTEEL PROSPORT
---
The Mastersteel Prosport is a tyre designed specifically for the larger medium-range. The four longitudinal grooves with cleverly placed width grooves ensures that the driving performance, even in extreme weather conditions are maintained. Even when driving at higher speeds the Mastersteel Prosport continues to perform reliable.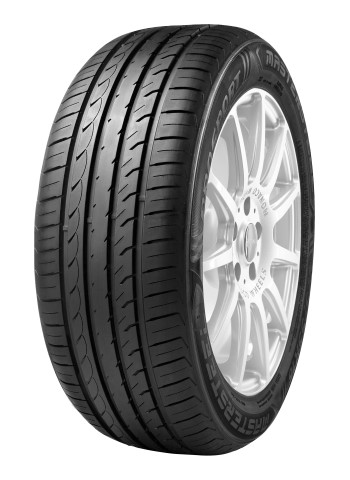 Sizes: Mastersteel MASTERSTEEL PROSPORT
---
| | | | | | | | |
| --- | --- | --- | --- | --- | --- | --- | --- |
| 70 Series | | | | | | | |
| 195 / 70 R14 | | 91 | H | C | C | 2 | 71 |
| 65 Series | | | | | | | |
| 175 / 65 R14 | | 82 | H | E | C | 2 | 70 |
| 185 / 65 R14 | | 86 | H | E | C | 2 | 70 |
| 175 / 65 R15 | | 84 | H | E | C | 2 | 70 |
| 185 / 65 R15 | | 88 | H | E | C | 2 | 70 |
| 195 / 65 R15 | | 91 | H | C | C | 2 | 71 |
| 195 / 65 R15 | | 91 | V | C | C | 2 | 71 |
| 205 / 65 R15 | | 94 | H | C | C | 2 | 71 |
| 215 / 65 R16 | | 102 | H | C | C | 2 | 71 |
| 60 Series | | | | | | | |
| 165 / 60 R14 | | 75 | H | F | C | 2 | 70 |
| 175 / 60 R14 | | 79 | H | F | C | 2 | 70 |
| 185 / 60 R14 | | 82 | H | E | C | 2 | 70 |
| 185 / 60 R15 | | 88 | H | E | C | 2 | 71 |
| 185 / 60 R15 | | 84 | H | E | C | 2 | 70 |
| 195 / 60 R15 | | 88 | V | E | C | 2 | 70 |
| 195 / 60 R15 | | 88 | H | E | C | 2 | 70 |
| 205 / 60 R15 | | 91 | V | | | | |
| 205 / 60 R16 | | 92 | V | C | C | 2 | 71 |
| 205 / 60 R16 | | 92 | H | C | C | 2 | 71 |
| 215 / 60 R16 | | 99 | V | C | C | 2 | 72 |
| 55 Series | | | | | | | |
| 185 / 55 R15 | | 82 | V | E | C | 2 | 70 |
| 195 / 55 R15 | | 85 | V | E | C | 2 | 71 |
| 195 / 55 R16 | | 87 | W | E | C | 2 | 71 |
| 205 / 55 R16 | | 91 | V | C | C | 2 | 71 |
| 205 / 55 R16 | | 94 | W | C | C | 2 | 72 |
| 205 / 55 R16 | | 91 | W | C | C | 2 | 71 |
| 215 / 55 R16 | | 97 | W | C | C | 2 | 72 |
| 50 Series | | | | | | | |
| 195 / 50 R15 | | 82 | V | E | C | 2 | 71 |
| 195 / 50 R16 | | 88 | V | C | C | 2 | 72 |
| 205 / 50 R16 | | 87 | W | E | C | 2 | 71 |
| 45 Series | | | | | | | |
| 195 / 45 R16 | | 84 | V | E | C | 2 | 72 |